Wedding receptions, after-proms, parties, lock-ins, conventions, picnics, reunions–basically any gathering can be enhanced by hiring me to draw silly pictures of your guests! With over 10 years of experience as a live event caricature artist, I would be happy to provide your guests with a souvenir to take home with them from your event to make it that much more memorable. Traditional or digital media are available. Just take a look at the examples and prices below to see what options best fit your needs and budget.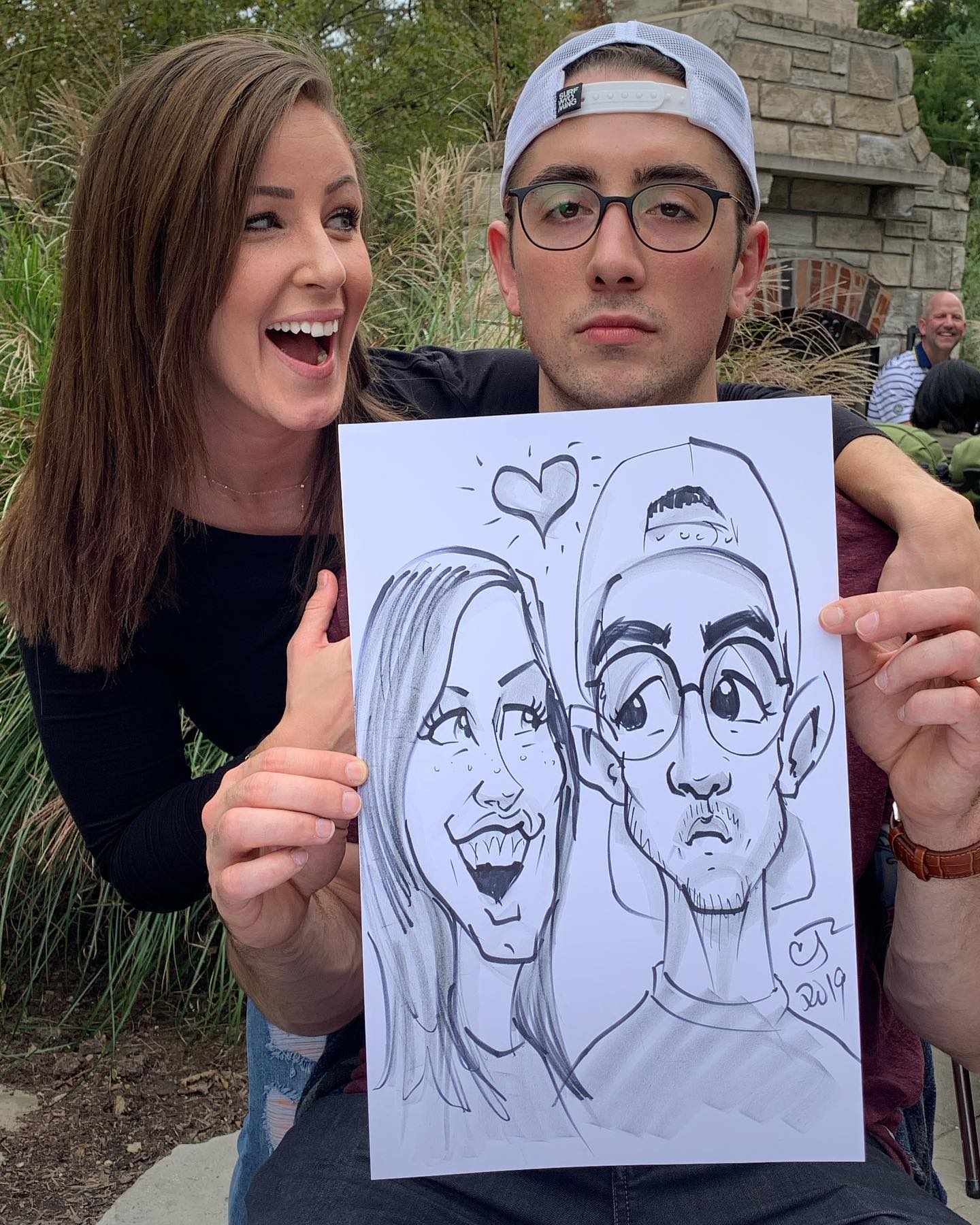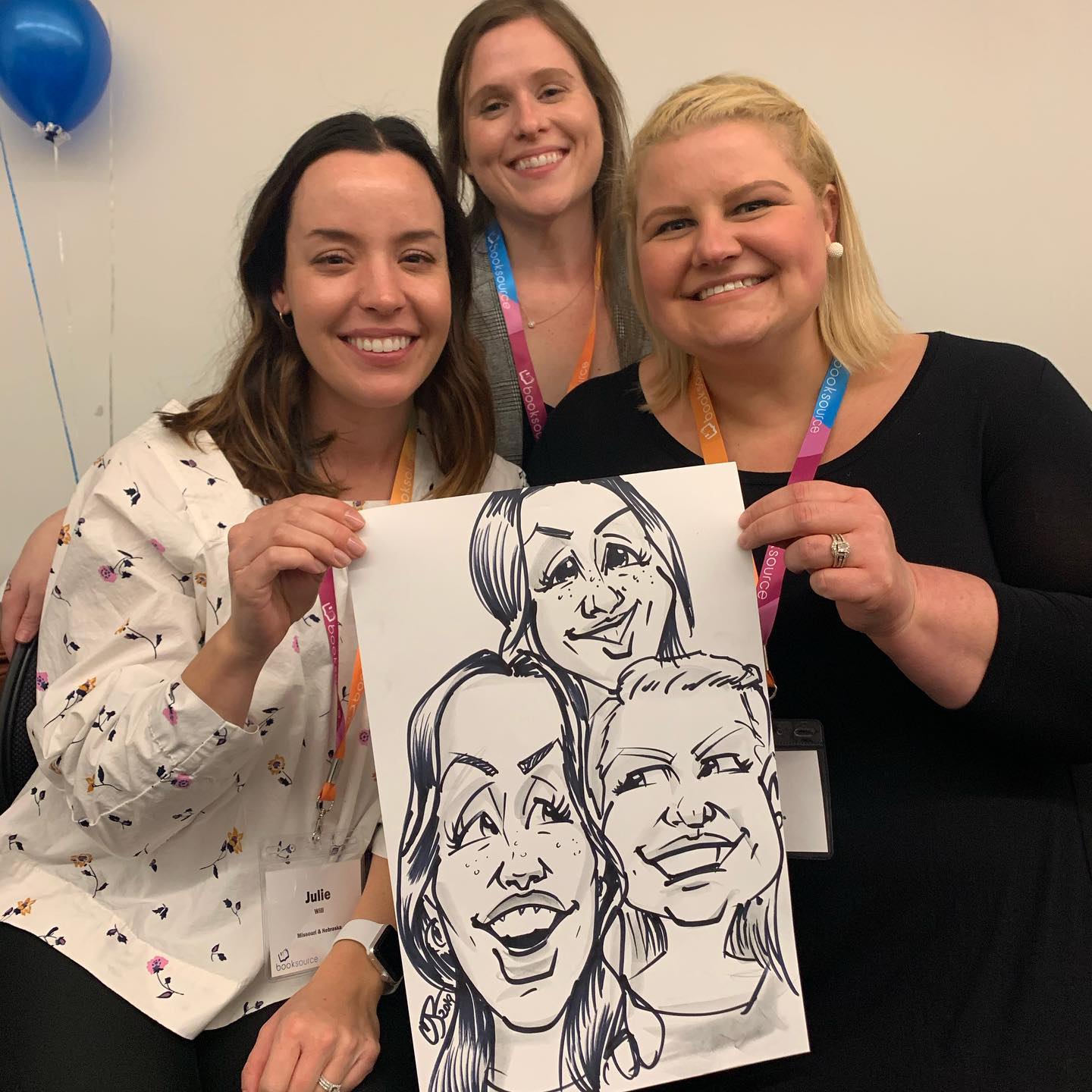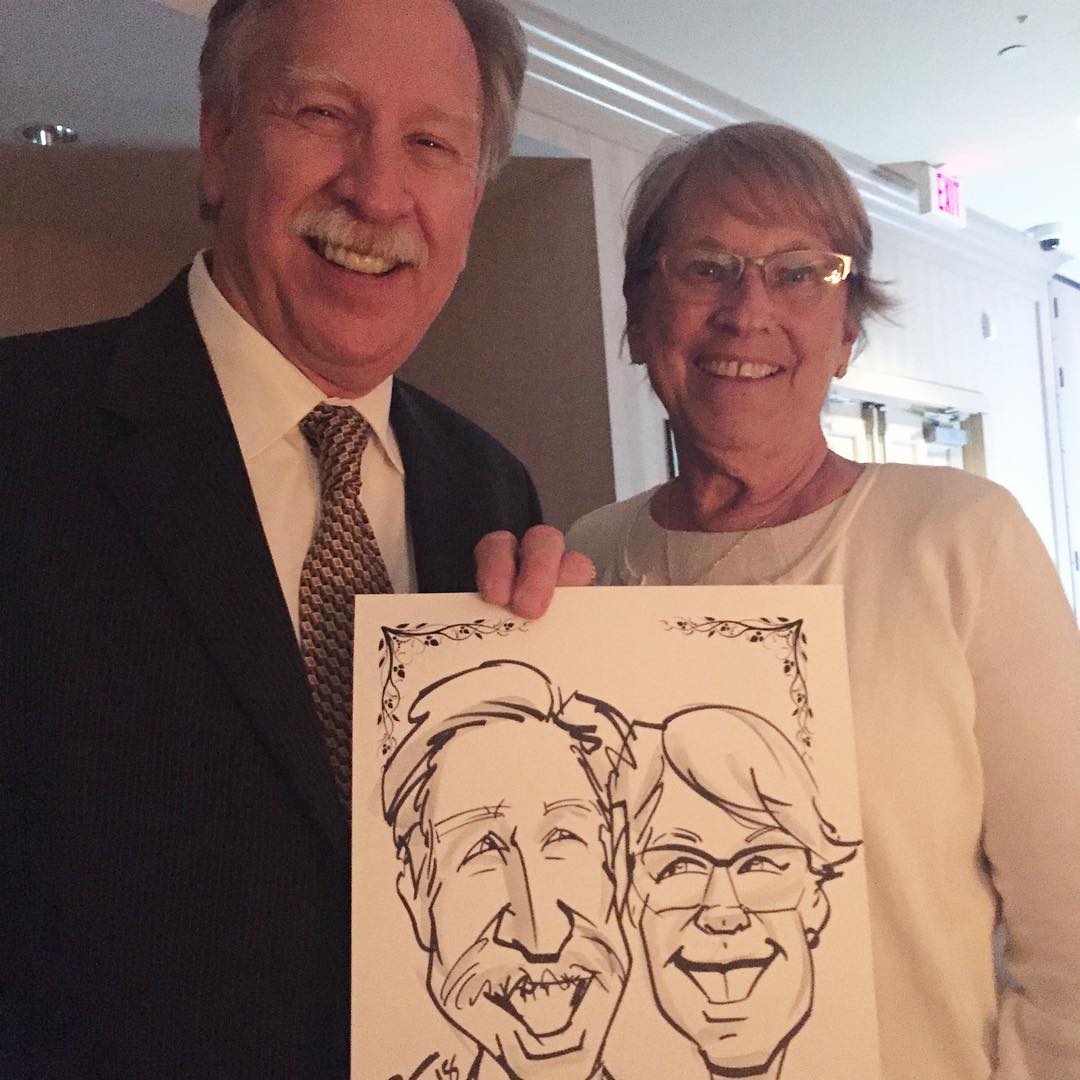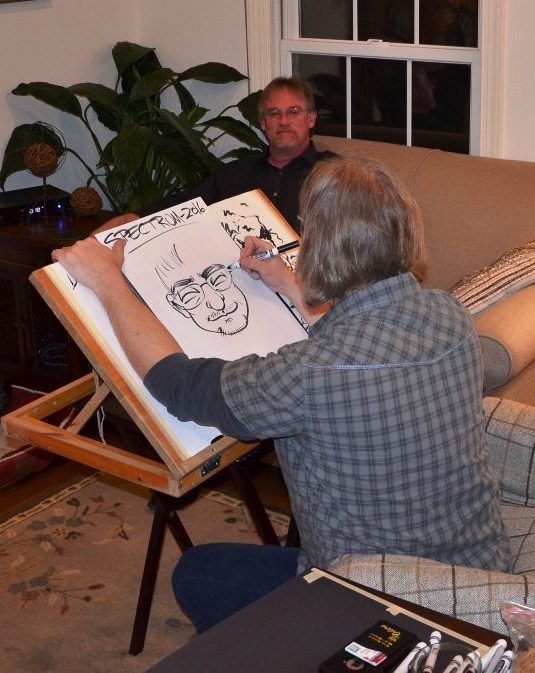 Marker drawings
You can't go wrong with that classic live event caricature tool, the Black Marker! On 11″x17″ white paper with a touch of black colored pencil shading, the finished drawings will be rolled up and placed in plastic bags for your guests' convenience. I just need a small table, three chairs, and some light.
$100/hour, 2 hour minimum. 15-18 faces drawn per hour. Travel expenses for events more than 50 miles from Belleville, IL.
Custom paper is available! Get a logo or date/name printed on the paper before the event, so that your guests will always remember where their caricature came from. I can design the event logo myself, if you'd like, and you just have to pay the printing cost.
Digital art
Drawn on a tablet. Subjects get a 4″x6″ glossy photo print in a clear plastic envelope and a digital download of the file. I can include your logo or design a custom wedding logo/frame at no additional charge. Black and white, limited color, or full color options available, but keep in mind that the more color is used, the longer each drawing will take (so the longer your guests will have to wait for their turn). I would need a small table, three chairs, some light, and an outlet to plug the printer into.
$180/hour, 2 hour minimum. 12-16 faces drawn per hour in black and white, 8-12 in color. Travel expenses for events more than 50 miles from Belleville, IL.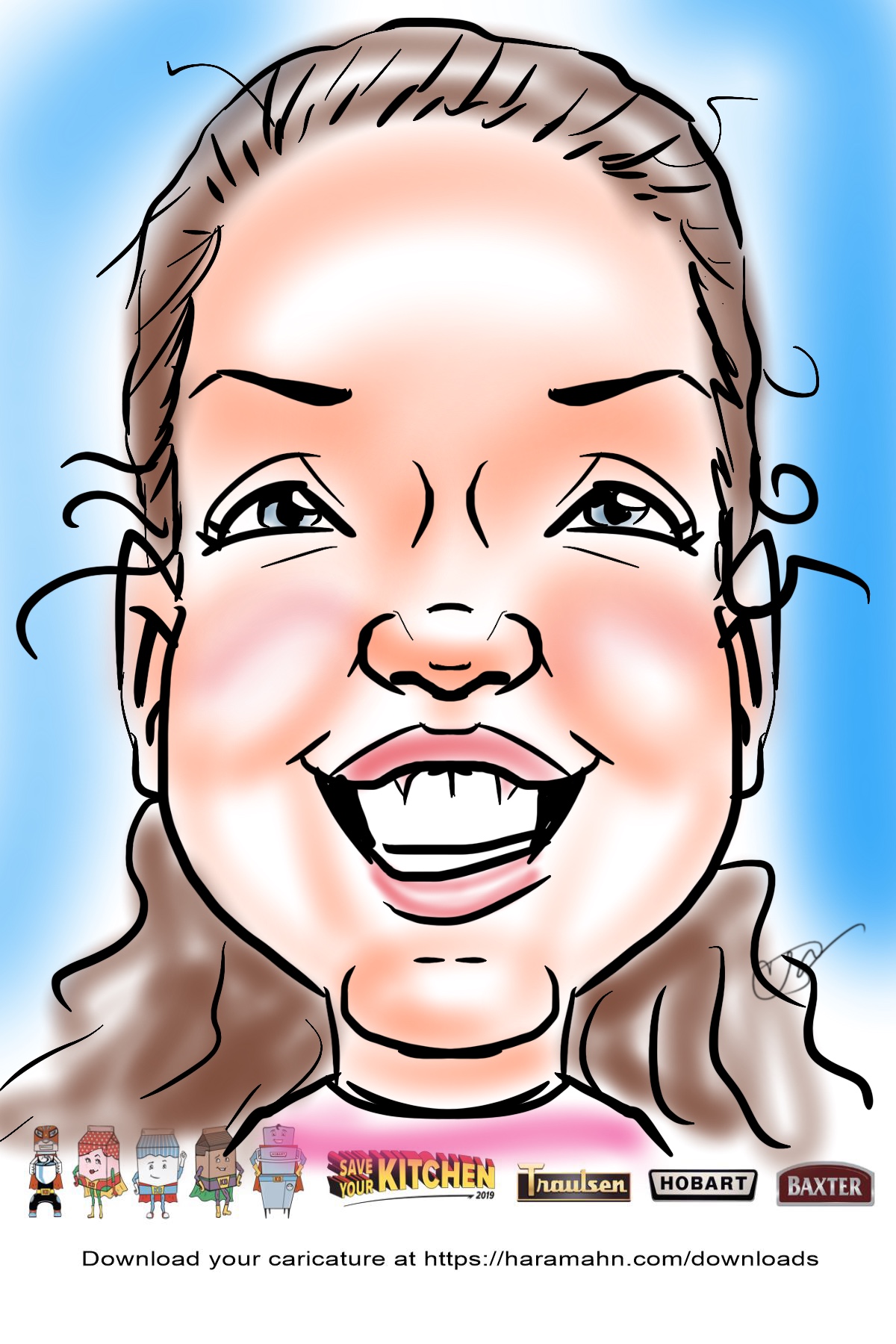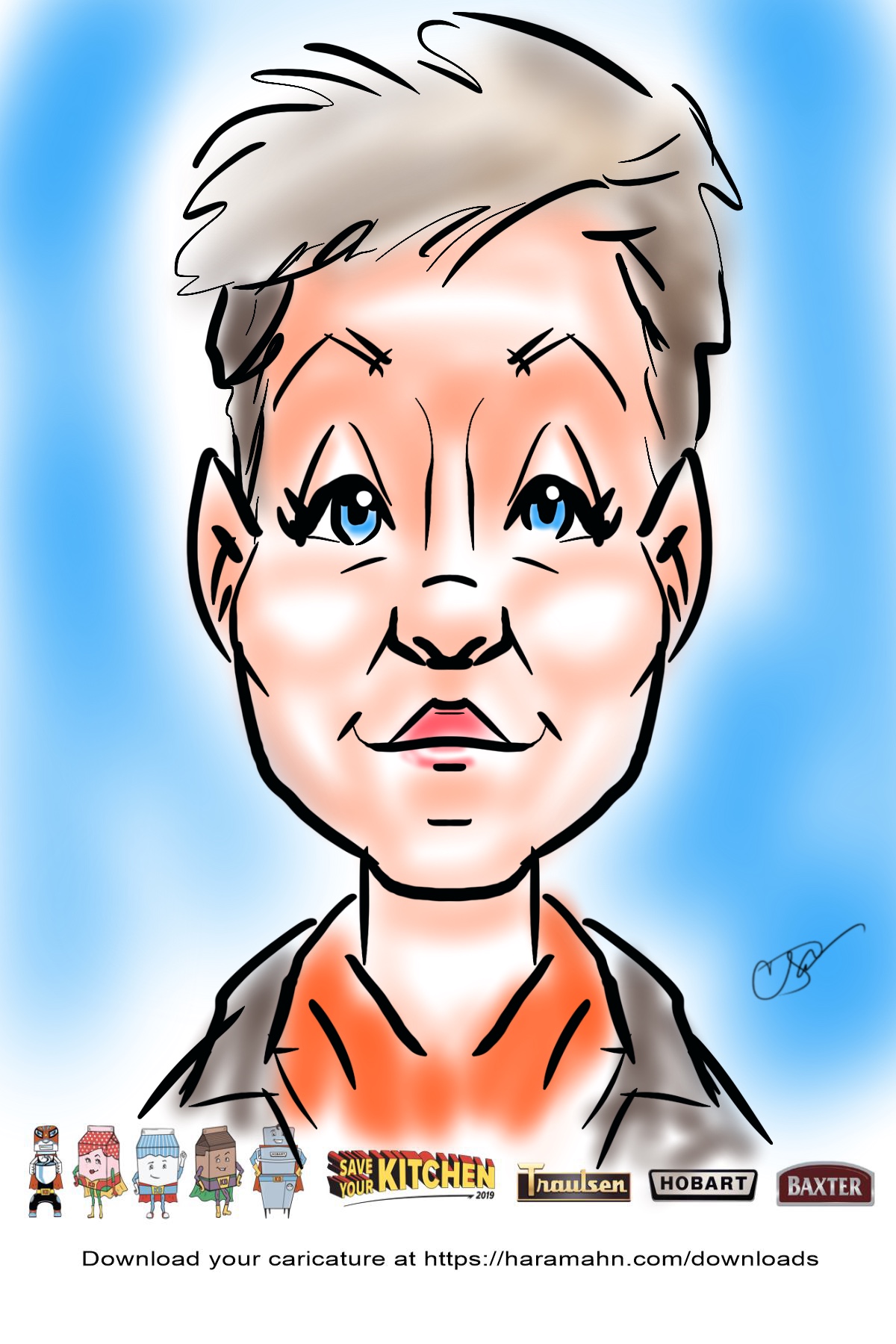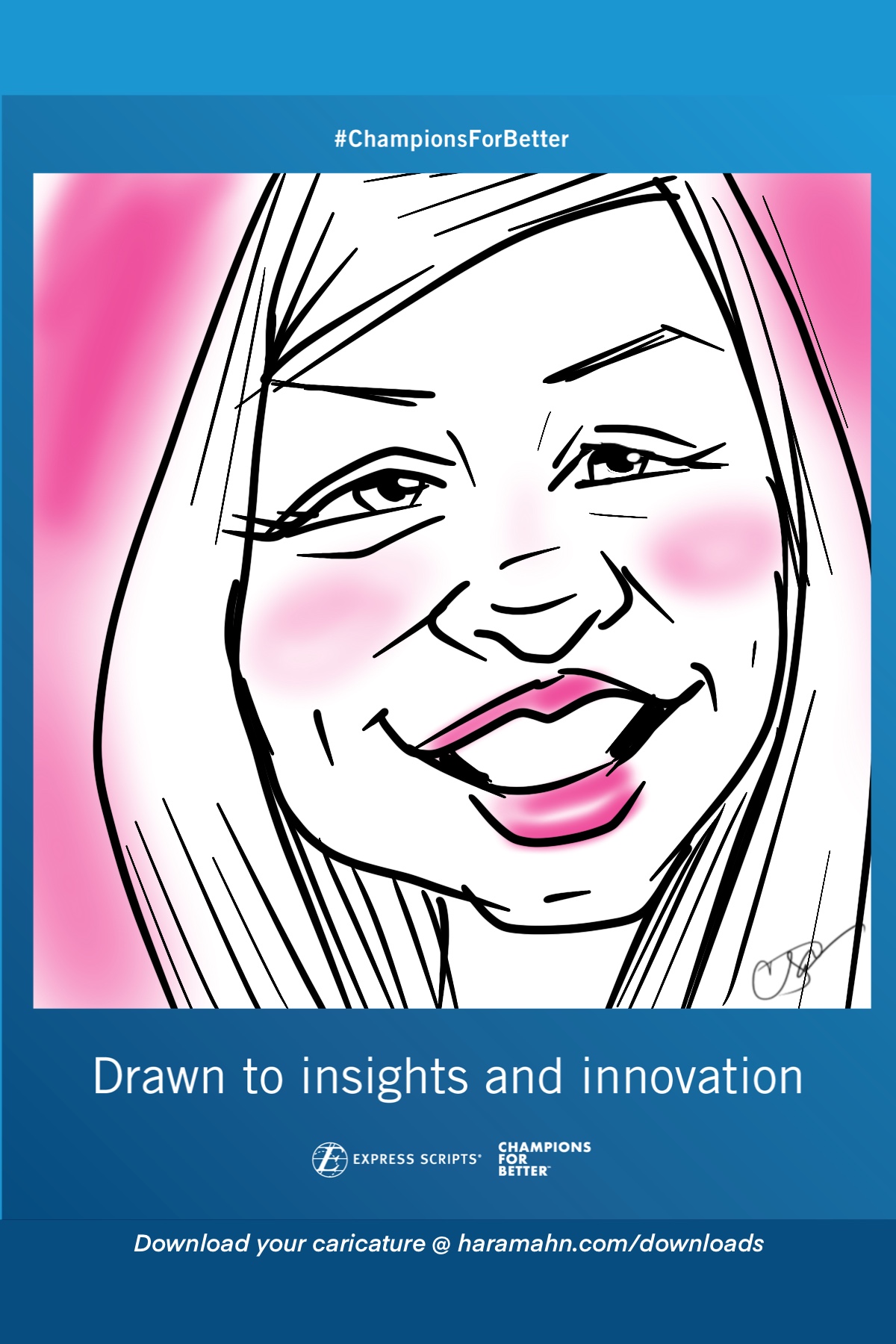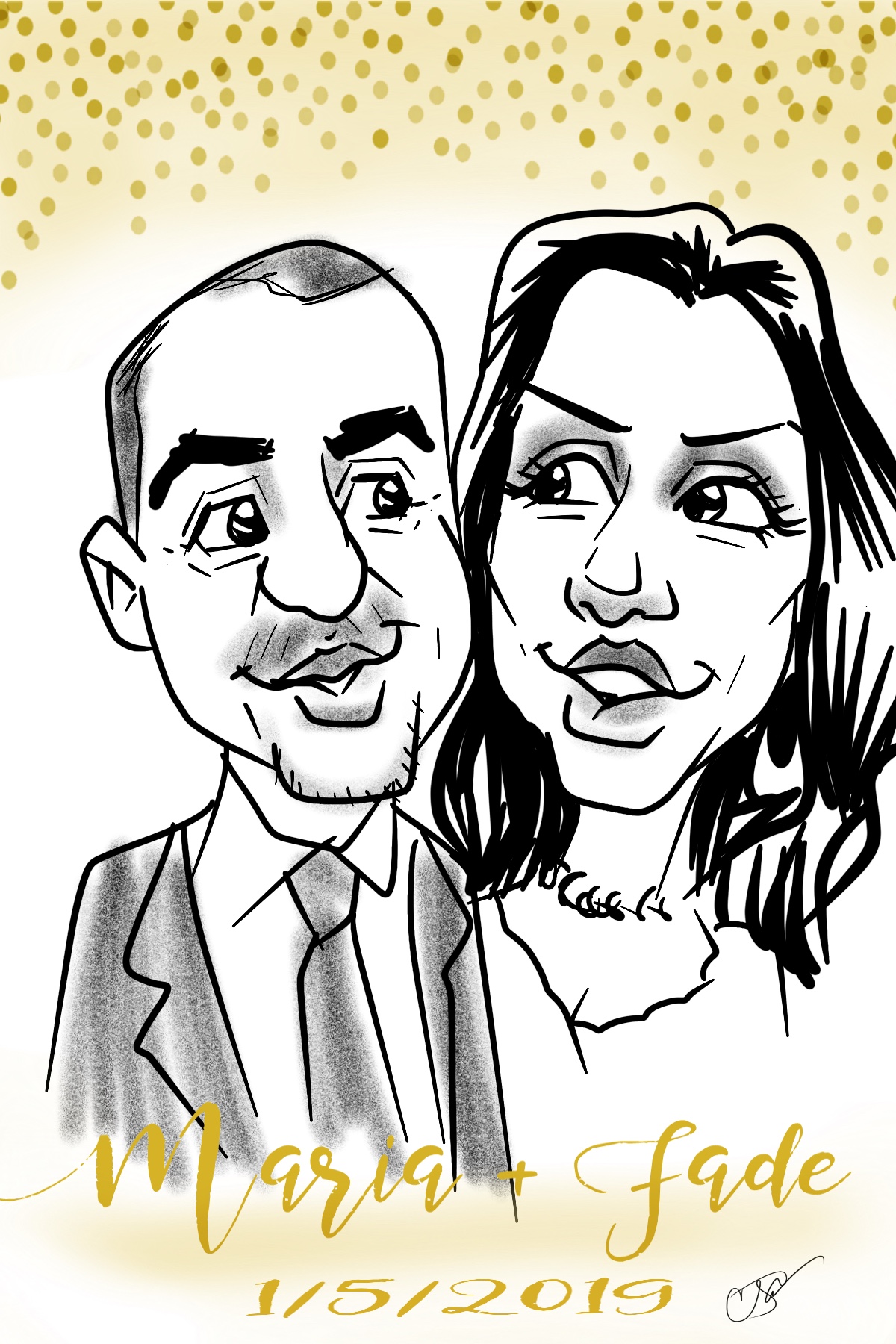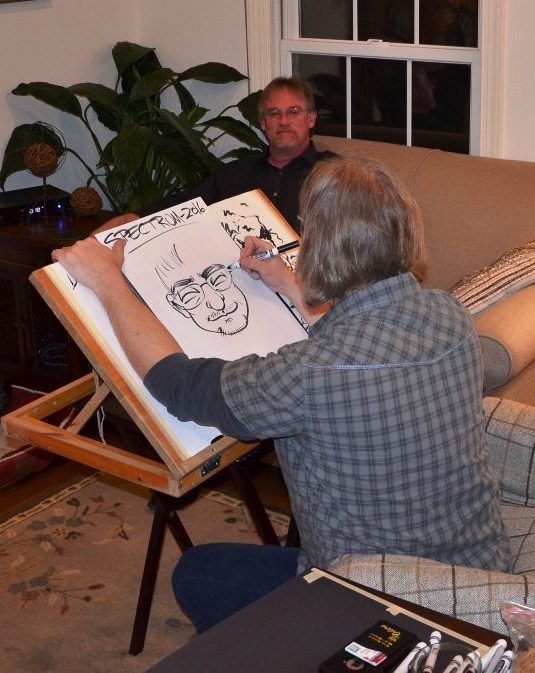 "We surprised the band by hiring a very talented caricature artist (Charlie James) to create custom drawings as our gift to everyone at the party. Everyone was anxious to take their turn in the chair and see what he would create and we had a blast watching the process. I very highly recommend him if you need an artist."
SPECTRUM BAND – St. Louis, MO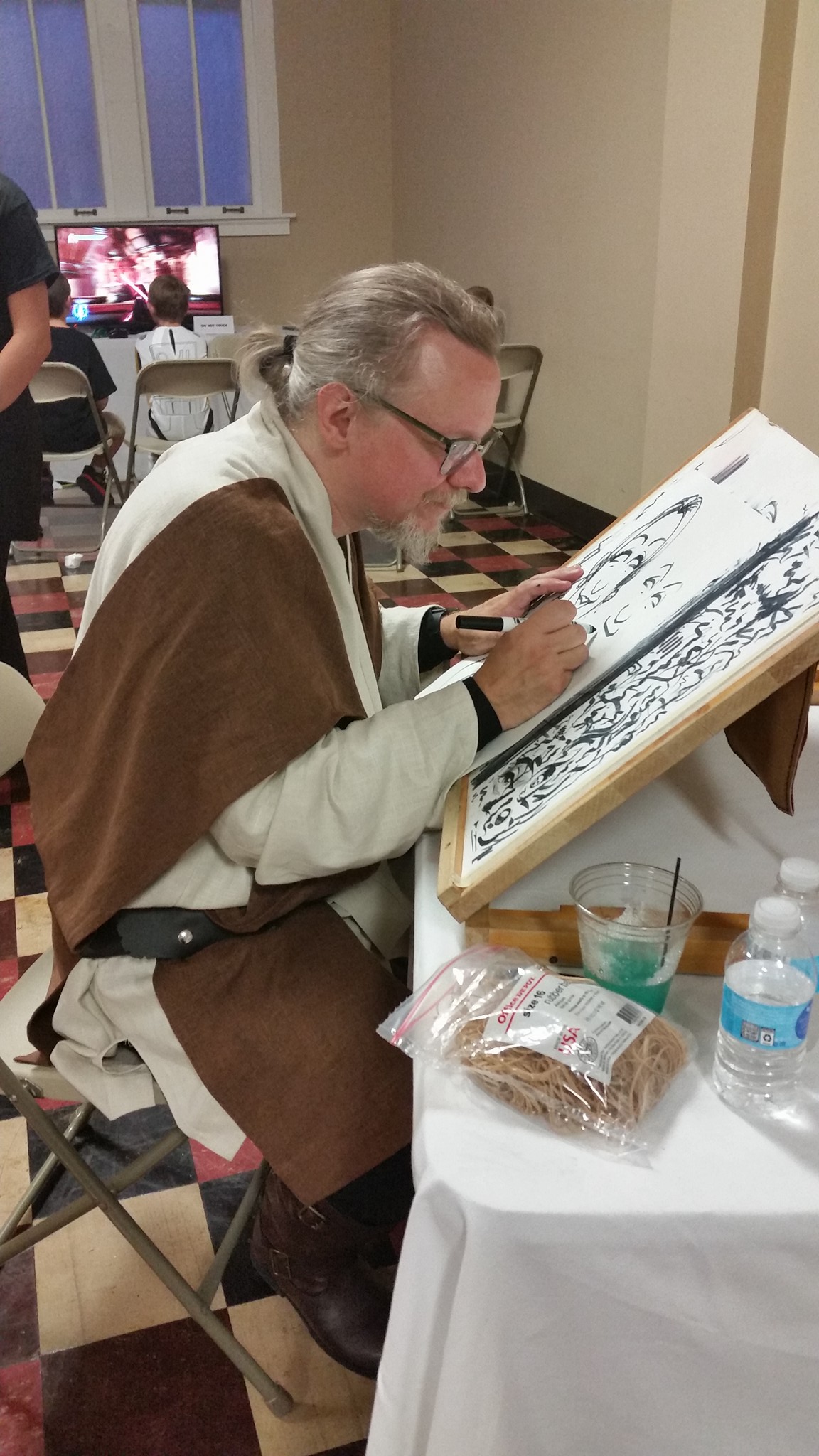 "Charlie James, your drawings are so awesome! Thank you for adding your talent to our Star Wars themed wedding."
JAMIE C. – New Harmony, IN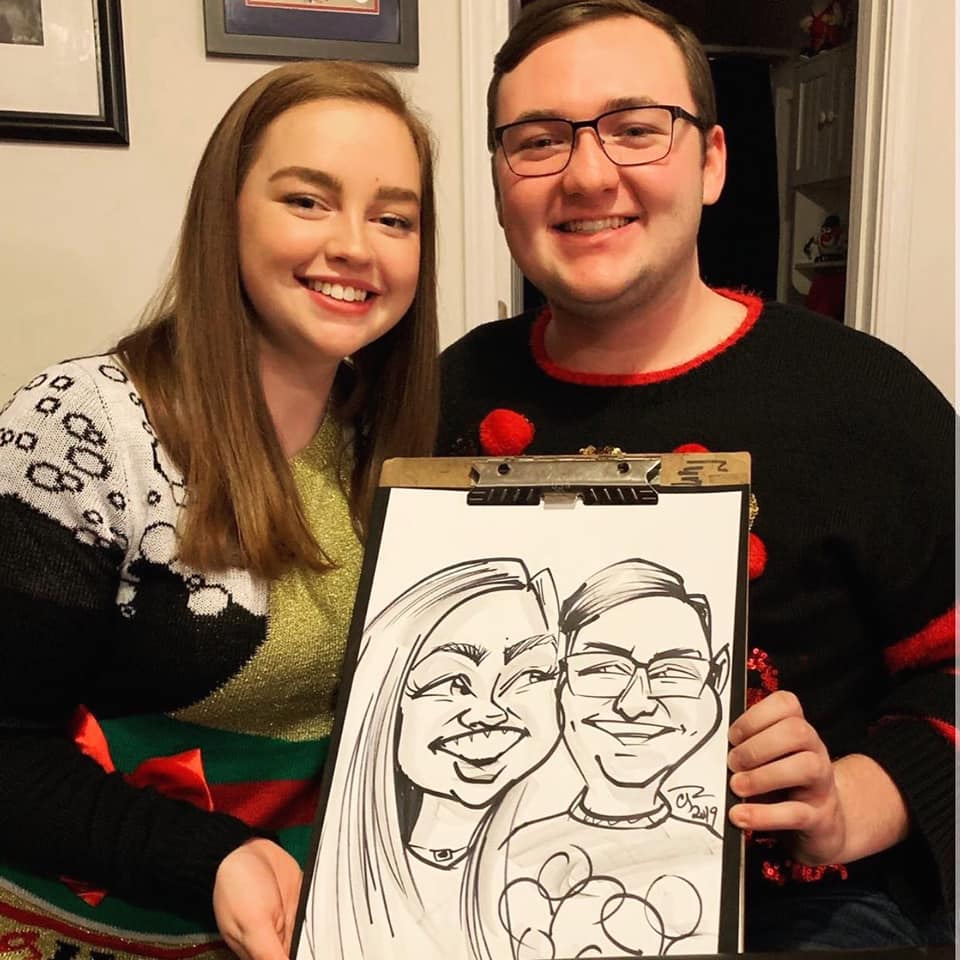 "Big shoutout to Charlie James for drawing the *perfect* caricature last night! Always a highlight of the night at the Ugly Sweater Party!! ❤️"
KYLI P. – O'Fallon, IL