Commission a mixed media portrait of yourself or a loved one as Krampus, the Yuletide goat demon of Germanic folklore! Starting at $40, you can send Charlie James a photo and he will create a fun/creepy interpretation of the subject as Krampus, the demonic counterpart to St. Nikolaus, sent to punish wicked children according to Alpine tradition. Makes for a unique holiday gift!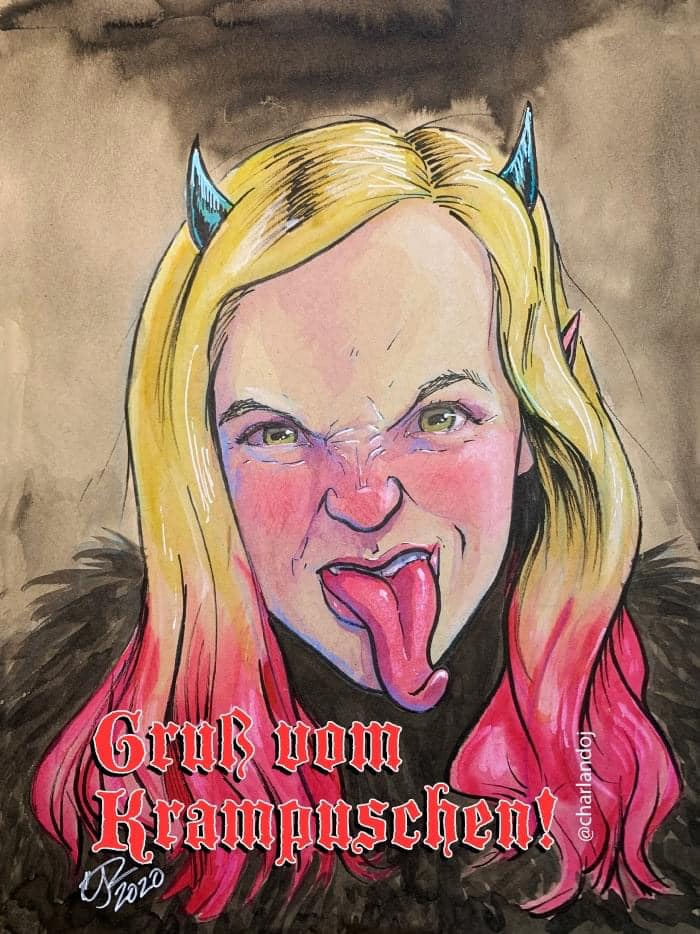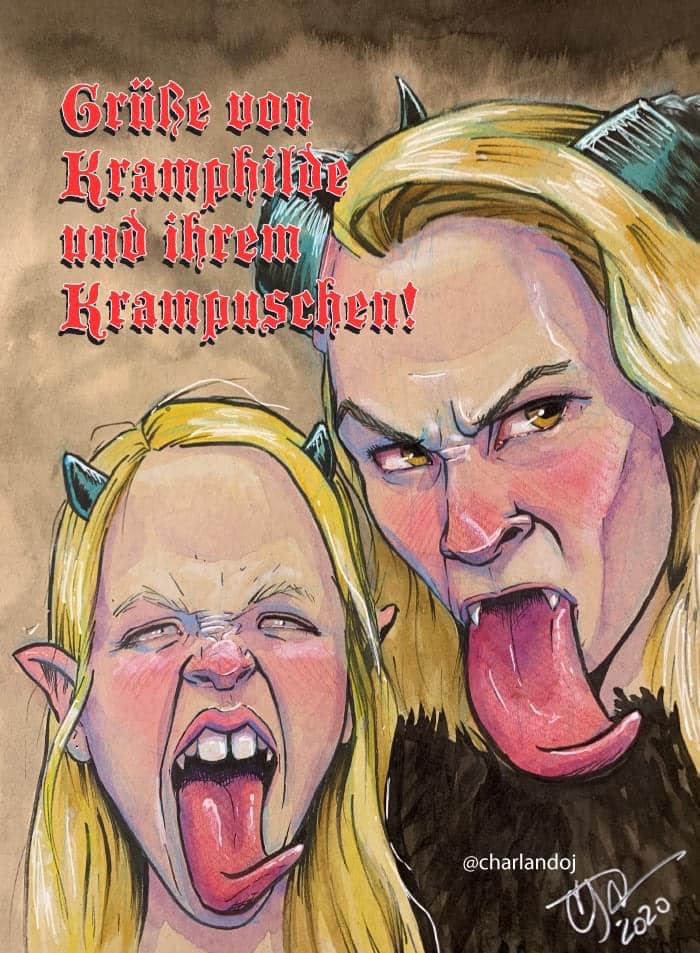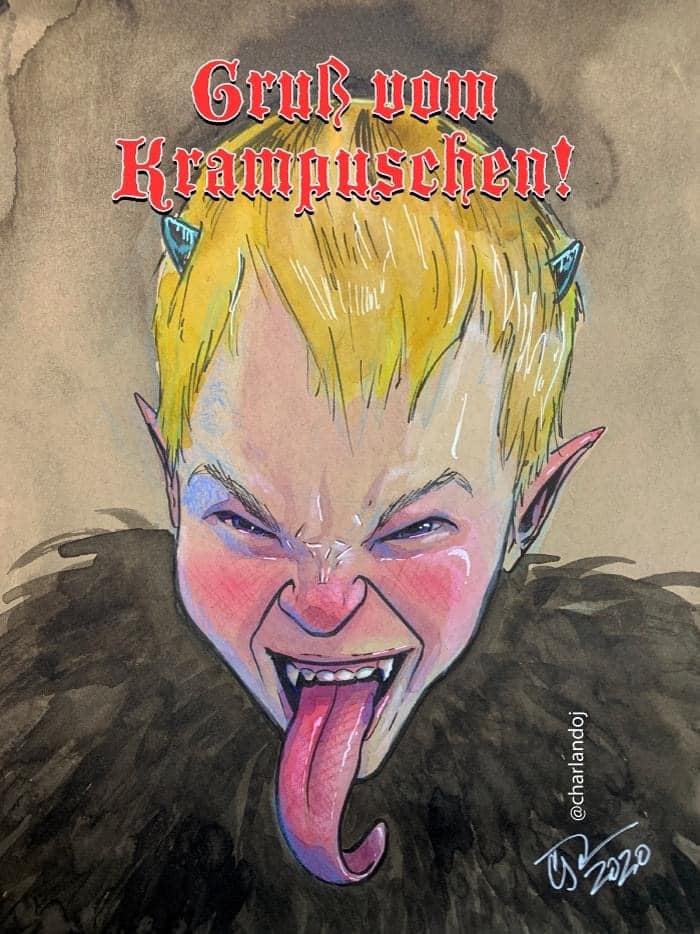 Krampified Portraits!
Black and white ink, watercolor, and colored pencil on toned ground paper. You don't need a costume or special makeup in the photo you send me–I'll add horns, beard (if needed), etc. on my own. It would be helpful if the photo you send me to use as reference has an appropriately Krampus-like expression, though. Think menacing or mischievous or scary, and please stick your tongue out, too! Please note: The portrait will capture some of the subject's likeness, but will also capture the vibe of a demonic goat-man, so naturally I will be taking some liberties.
$40 – One subject, 9″x12″
$70 – Two subjects, 9″x12″
$110 – Three subjects, 11″x17″
A limited number of Commission slots are open! Commission your Krampified portrait now!